Hotels, optional excursions in Russia: Star City, Monino Aviation Museum, cultural tours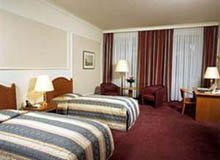 ACCOMMODATION
During your stay in Russia we will book for you the best hotels in Moscow and Nizhny Novgorod.
In Moscow we normally accommodate our clients in 5* hotels like
Baltschug Kempinski
, Mariott Aurora,
Le Royal Meridien National
or similar. In Moscow (as well as in St. Petersburg if you also want to visit it) there is a broad variety of international and world-known 4- and 5-star hotels which we are happy to offer you upon request. Our preferred choice in Nizhny Novgorod is a 4* hotel
Aleksandrovsky Garden
which is currently the best hotel in the city.
For more information on hotels in Moscow, Nizhny Novgorod and other cities in Russia please use the links below:
MOSCOW
ST. PETERSBURG
NIZHNY NOVGOROD
TRIP EXTRAS
Besides the MiG experience we can offer some exciting additional excursions, also related to the aviation and space industry. They include visits to
Star City
or the Open Air
Museum of Aviation in Monino
, near Moscow. You are also welcome to explore the distinctive Russian culture and discover its unique history with our sightseeing tours. Please view a detailed list of options
here
.